Well, it's officially Friday.... thank god. this week has been long and not entirely good.
i'm once again in a foul mood... what else is new?
first off, my fax machine died again when i was in boston. several stores left me messages saying they were trying to send orders and couldn't get through. the same thing happened a few weeks ago... i just unplugged it 15 times and it eventually started working again. that doesn't seem to be helping now.
so, i'm assuming maybe it's lived its last days...
i'm going to go out and get another tomorrow...
if i get a new one and it still doesn't work.... you won't be hearing from me again b/c i'm just going to shoot myself and be done with it.
more reasons why death is looking like an attractive option...
some of you know this, some don't... melissa has massive debt. like the kind that should send her jumping off a bridge. it's all her own fault. she doesn't live w/in her means and owns lots of random and unnecessary crap
anyway, bills galore waiting for me when i got home today which is always annoying.
and, as the economy is in chaos, many of the cc companies are now increasing their interest rates. today i had a fight on the phone with amex (after calling just 48 hours ago to fight with them about something else).
i sense that in the coming years i am totally going to have to declare bankruptcy.
i guess we'll cross that bridge when we come to it.
so, we'll do what i always do when this gets to be too much to handle, we'll just shove it to the back of the brain and try not to think about it... !
annnnnnyyyyyyyyyyway, plenty of diversions going on in the light of twi...
first, we have this sort of blurry, but fun none-the-less gif --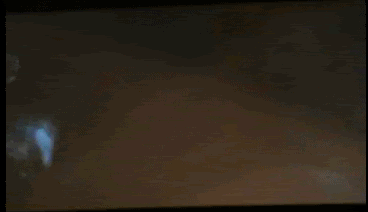 the only time that i've thought rob was a good actor (and, don't get me wrong, i don't think he's a TERRIBLE actor... but, i'm realistic and i don't think he's amazing either)... but, anyway, the only time i've been moved by something other than the perfection of his face is when he does the squinty eyed pained kiss at the prom in 'twilight'
so, this gif makes me happy b/c it shows that, regardless of all the taylor filled awfulness of new moon, we will at least get another squinty eyed pained kiss in the end!
moving on.... speaking of taylor and the jacob filled new moon... here are outtakes from EW
thanks to the awesome folks at http://www.twilightseries.ca/ -- there are all sorts of awesome new behind-the-scenes shots from the filming of 'twilight' making their way around the net.
here they are.
be sure to check out http://www.twilightseries.ca/
This is the kind of horror movie i love... It's also the kind of horror movie that seems to have fallen by the wayside in recent years...
To me, Drag me to Hell is much more like the horror movies of the 70s and 80s that were funnier than they were scary.
Part of the reason that I loved the 'Nightmare on Elm Street' series so much in the late 80s is that, barring the fact that he was a sadistic murder, Freddy Kruger was also a laugh a minute.
So, it's far from high art, but Drag me to Hell is an INCREDIBLY good time!
Finally, I want to share a fun little test with you...
This week, at sales meeting, one of my coworkers mentioned taking this "color" test online.
it evaluates how well you percieve color by making you drag and drog different swatches into correct hue order.
i am proud to say that i scored PERFECT on the test.
see my results below. (you'll have to click the image to make it bigger, otherwise you can't see a damn thing!)


to take the test yourself, visit : http://www.spectralcolor.com/game/huetest_kiosk
so, that's it for now...
i have one work appointment tomorrow morning... which i'm going to be exhausted for... since i'm not even close to going to sleep yet...
but, it's close by.
tomorrow night i'm going to go see 'time traveler's wife' -- even though i'm certain that i'll be disappointed... since i ADORE the book and have heard bad things about the film so far...
saturday is a family bday party for one of my fave family members -- my little cousin bobby.
sunday is a get together in central park with my friends leslie, ross and moe for some dolly pix...
and............ i still sort of want to go see marcus foster on sunday night... but, it would appear that none of my freinds are available to attend with me...
so, i either give it a miss or go alone.......... we shall see.
hope you have an awesome friday!
:-)
melissa